A team of piano technicians and beyond
Piano Esmonde White believe in teamwork. This is why we have gathered a team of piano technicians with a variety of expertises. Whatever your needs are, chances are one of our technicians will be able to help.
Our technical staff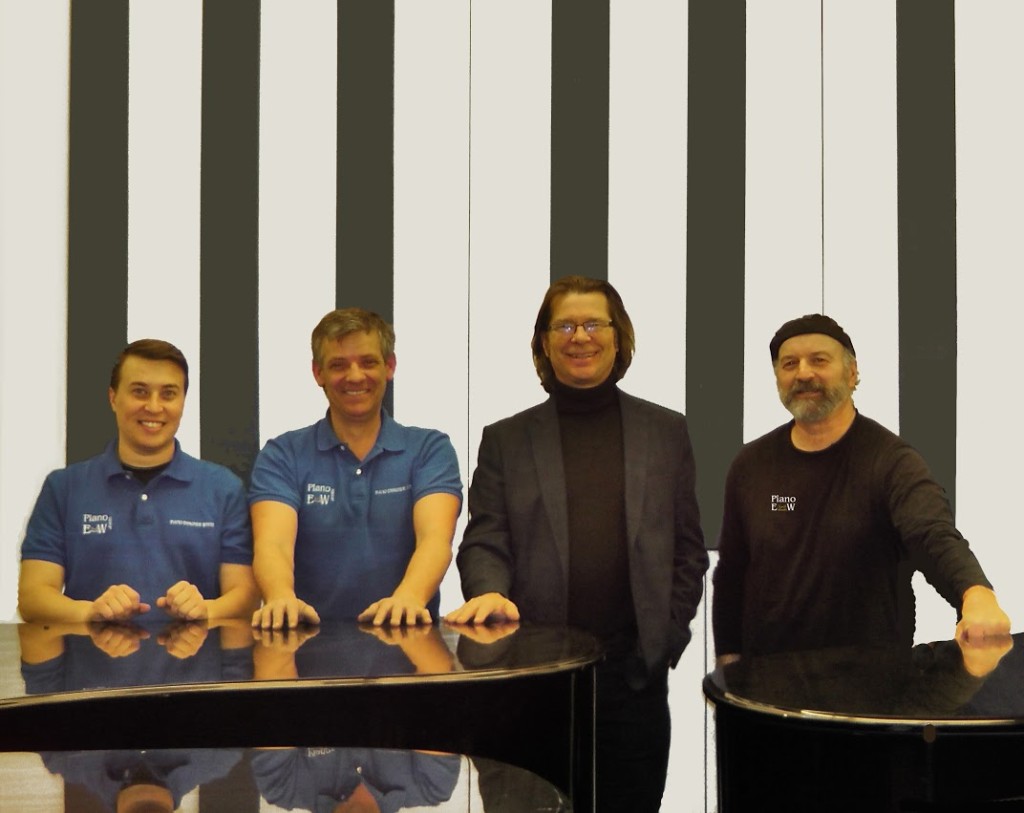 Oliver Esmonde-White : Founder, president & general manager
Robert Desjardins : Shop director, piano tuner and technician
Gérald Jeanson: Piano evaluations, cosmetics, tuning and piano technician
Emmett Esmonde-White: piano tuner and technician
With other technicians on a part time basis
Our office staff
Carl Marchand: director, marketing & business development
Pierre-Olivier Néron: Engineer, research in automation and piano mechanics
Lorraine Desjardins, co-owner
André Duchesne, accounting services
And other members of our team
Louis Morneau : sound engineer
Matt Herskowitz: Piano Caméléons member
John Roney: Piano Caméléons member
If you need to discuss your project with one of our technicians, we'll be more thant happy to help. Please contact us by phone or electronic form by clicking here.
Tell us a little bit about your needs and we will make sure to put you in touch with the most appropriate piano technician of our team. Everyone here loves what he does and be happy to share its passion with you.